Process Safety Management Conference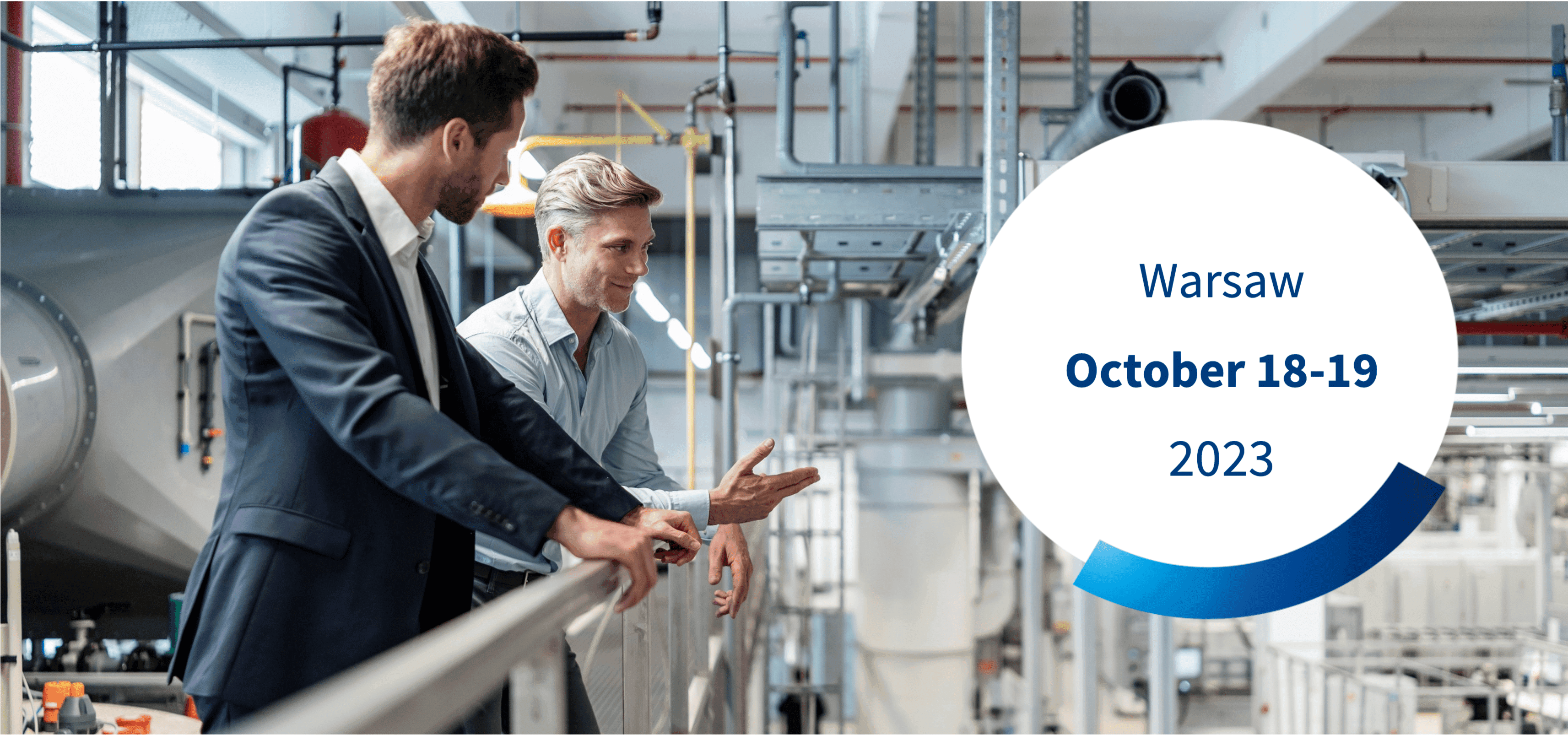 Promoter
PZU LAB SA is a company of the PZU Group
The mission of PZU LAB is to support Polish enterprises in risk and safety management, including improving organisational culture and PSM development.
The support of PZU LAB SA's experts makes it possible to operate a safe company in the operational phase, to increase the safety of investments and to optimise the costs associated with increasing safety within the business.
PZU LAB commercially advises and implements projects with Poland's largest companies in the chemical, petrochemical, energy, timber, food and other sectors that influence Poland's economic development.
We cooperate with academic centres, state institutions and engineering offices within partnership groups and scientific councils.
About the conference
The international conference on Process Safety Management (PSM) has the ambition to be an event providing a platform for discussion, exchange of experience and Good Engineering Practice promoted by global leaders in the insurance industry.
The conference is planned as an educational event to provide a support related to the provisions of the SEVESO III Directive and the successful implementation of elements of the Process Safety Management System.
We are convinced that an investment in the area of Process Safety will strengthen the development of Your Company. We believe that by jointly contributing to the development of Good Engineering Practice standards, we are supporting the improvement of the Process Safety Management System in your companies, thereby contributing to a higher level of safety in the event of an incident.
The meeting is intended to create a platform for knowledge sharing and to support those who manage Process Safety area in industrial plants every day.
The invited speakers are global experts with many years of experience in auditing and implementing PSM in major chemical, petrochemical and energy plants.
The conference will take place at the Hotel Novotel ul. Marszałkowska 94/98
Konferencja współfinansowana z funduszu prewencyjnego PZU
Participation
Please include the following information in the body:
Company name
Regon/NIP/ VAT
First and last name
Telephone number
Email address
And your invoice details
Speakers
Ian Travers

Expert with 25 years of experience in the field of Process Safety Management, e.g. as a member of the Health and Safety Executive in UK, leader of the committee to investigate the causes of major incidents, e.g. Buncefield, BP/Macondo, Deepwater Horizon. Co-author of the standard Step by Step Guide to Developing Key Performance Indicators for Process Safety.

Catalina Wallis

Senior Risk Engineer OPC at Swiss Re Corporate Solutions. She has 20 years of corporate experience at Aon, JLT and from the energy and manufacturing industries. She has been actively involved in insurance risk engineering services for more than 15 years, providing technical services to large Oil & Gas companies with a strong focus on loss prevention and continuous improvement, from both an operational and construction perspective.

Richard Craig

Head of Natural Resources Engineering at Aon. He has 20 years of experience in the electricity industry, including roles in consultancy acting for developers and lenders, and for asset operators at a combined cycle gas turbine plant (in maintenance), coal fired power plants (in projects, operations and overhaul management), onshore wind farms (in asset management) and at a nuclear power plant (in an independent assurance and oversight role).

Alastair Bird

Senior engineer with 20 years of diverse experience within the energy industry. He spent fourteen years in process safety roles with both DNV and BP, working variously in operations, major projects, and as a consulting-engineer. For the last six years he has worked as a risk-engineer for Aon, leading surveys of oil and gas and petrochemical assets around the world.

Nigel Cairns

Principal Risk Engineer with Liberty Specialty Markets based in London. In his thirteen years in energy insurance, he has helped clients and operators identify and implement good engineering practice to reduce their risk exposures, primarily through the risk engineering survey process. He is a Chartered Engineer and registered Professional Process Safety Engineer with the Institution of Chemical Engineers at the level of Fellow. In 2019 he was awarded the Oil, Petrochemical and Energy Risks Association (OPERA) Tom Redmond Award for risk reduction in energy insurance.

Tomasz Arciszewski

Professor Emeritus George Mason University (GMU) Senior Reseach Fellow, GMU Center for the Advancement in Well-Being Member, GMU Intelligent Agents Center. Creator and promoter of a new model of education, drawing, among other things, on the traditions of the Renaissance and the Theory of Successful Intelligence. A scientist and authority in the field of Invention Engineering, Arciszewski is the author and co-author of almost 180 publications providing the knowledge base necessary to transform pupils and students from analysts into people also capable of solving problems requiring creative thinking. Chief lecturer of workshops organised by the Consortium for the Economic Security of Poland

Peter Jakszentis

Peter worked as process engineer and technical project manager for a major German Oil, Gas & Petrochemical contractor before joining Munich Re in 1997. Extensive experience in risk assessment, underwriting and technical claims handling especially of complex property/energy risks world-wide.

Laszlo Szikora

Laszlo is a graduate chemical engineer with significant industrial and insurance experience. Laszlo began his carrier with a pharmaceutical company, however since 2005 is responsible for risk assessment and engineering services for AIG's underwriters and clients in Energy industry. Laszlo has conducted risk assessment surveys and risk control services at refineries, petrochemicals plants, terminals, chemicals companies, and associated industries worldwide. He has worked with many clients including many of the top Energy companies worldwide. In 2017 his contract moved to Colonnade Insurance S.A. and based on this agreement he is continuing to perform energy engineering risk surveys for AIG.
The discussion panels will include, among others:
prof. Adam Krasuski

Graduate of the Main School of Fire Service in Warsaw with a degree in Fire Safety Engineering and of the Warsaw University of Technology with a degree in Control Engineering. Director of the Institute of Safety Engineering at the Fire Academy. Lecturer at the Fire Academy in Warsaw and at Aalto University in Helsinki.

Dariusz Marczyński

RCB employee and member of the Commission for Rescue and Humanitarian Activities of the Polish Association of Fire Brigades (ZG ZOSP RP)

Dr. Artur Lewandowski

a graduate of the Technical University of Łódź, an employee at the Faculty of Process Engineering and Environmental Protection. Artur is an alumnus of Professor Adam Markowski, a specialist in industrial safety. He has been involved in process safety management in the Department of Occupational Safety Engineering for many years. He is currently the head of the postgraduate programme 'Industrial Process Safety' at the Technical University of Lodz.

Łukasz Starczewski

Head of the Fire Prevention and Process Safety Team at PCC Rokita, a plant boasting the highest level of implementation of the Process Safety Management concept.
Partner Strategiczny Konferencji:
PZU dla biznesu korporacyjnego to więcej niż ubezpieczenia
Łączymy nasze doświadczenie z nowoczesnymi technologiami, bo chcemy zapewnić naszym klientom poczucie bezpieczeństwa. To ochrona gwarantowana przez stabilnego ubezpieczyciela, który zapewnia nowoczesne produkty i sprawną obsługę szkód. Stawiamy na bliską współpracę z klientami w całym okresie trwania polisy, oferując im programy i usługi, które wspierają w zarządzaniu ryzykiem.
PZU dla biznesu korporacyjnego to także bliska współpraca z pośrednikami ubezpieczeniowymi. Wspólnie poszukujemy najlepszych rozwiązań dla klientów korporacyjnych.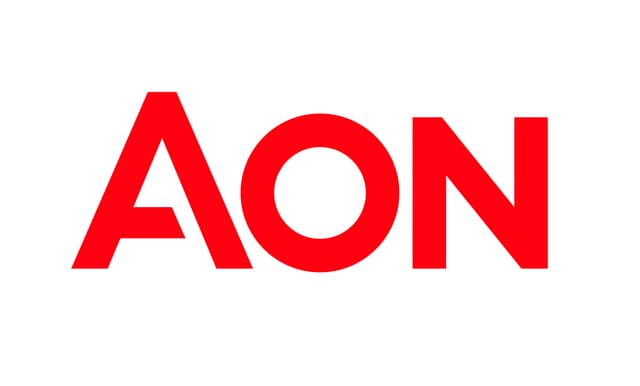 Aon Poland is part of the Aon plc Group.
Aon exists to shape decisions for the better — to protect and enrich the lives of people around the world. Our colleagues provide our clients in over 120 countries and sovereignties with advice and solutions that give them the clarity and confidence to make better decisions to protect and grow their business.
Aon started its operation in Poland in 1992 and now engages over 1 700 employees working in offices around the country. Company specializes in risk management and broker insurance services. Analyses prepared by Aon experts, based on in-depth data, allow clients to make better decisions and maximize their results.
Global outreach enables attaining and exchange of experiences that are used for creating valid solutions with clients.
Honorary Patronage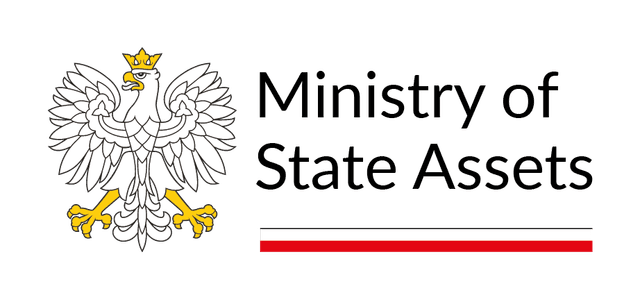 Ministry of State Assets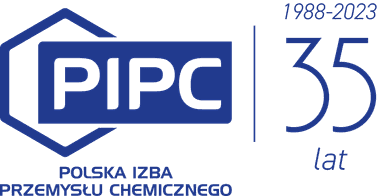 Polska Izba Przemysłu Chemicznego
Media Patronage

Gazeta Ubezpieczeniowa

Portal Gospodarczy - Wirtualny Nowy Przemysł

Dziennik Ubezpieczeniowy

Miesięcznik Ubezpieczeniowy
Contact
For participation and partnerships, please contact:
Meeting agenda
Day 1, Wednesday 18.10.2023
09:00 – 09:30

Introduction

09:30 – 10:15

Why PSM is not an option for a high hazard industry – Ian Travers

10:30 – 11:15

Introduction to Process Safety – Ian Travers

11:30 – 12:15

Process Safety Management and the law – going beyond the minimum – panel discussion – Ian travers (moderator); Catalina Wallis; Adam Krasuski; Peter Jakszentis

12:15 – 13:30

Lunch

13:30 – 14:15

Leadership Competence – Ian Travers

14:30 – 15:15

Resilience - prof. Tomasz Arciszewski

15:30 – 16:15

Incident investigation – Laszlo Szikora

16:30 – 17:15

Human factor – claims examples/ panel discussion - Przemysław Kuzaka ( moderator); Peter Jakszentis, Nigel Cairns, prof. Tomasz Arciszewski

17:30 - 18:15

PSM in nuclear power plants – Richard Craig

18:30

Cocktail reception with networking
Day 2, Thursday 19.10.2023
09:00 – 09:30

Introduction

09:30 – 10:15

Management of Change – scope, risk assessment, short vs long term changes – Catalina Wallis

10:30 – 11:15

Auditing  & KPI's – Ian Tracers

11:30 – 12:15

The challenges associated with implementation of PSM – panel discussion – Ian Travers (moderator); Catalina Wallis, Alastir Bird, Laszlo, Peter Jakszentis

12:15 – 13:30

Lunch

14:30 – 15:15

HAZOPS – how to approach them to make them effective – Nigel Cairns

15:30 – 16:15

PSM in UK and France comparing to Poland – law/ directives/ practices/ why works well? – Ian Travers ( Moderator) Ian Travers; Nigel Cairns, Alastair Bird, Dariusz Marczyński

15:30 – 16:15

What's next? - Artur Lewandowski, Łukasz Starczewski, Ian Travers, Nigel Cairns, Przemysław Kuzaka

16:30

Close